The Superior Choice for Commercial Cleaning
Since our inception, Service On Command has been at the forefront of the commercial cleaning franchising industry. As a leader in technological advances relating to business operations and janitorial services, we provide superior service and support to our clients.
It was the worst
interview EVER!
They were 2 hours late to meet with him! Thanks to his friend he decided to stick around and meet with them… even though they had completely forgotten about him! Never said he was the smartest…
Once the interview finally started…he was shocked about how cool and fun the cleaning industry is!
He went on to become the youngest housekeeping director in the company. 22 years old and he was given a 3-million-dollar contract with a hospital! What were they thinking? He hardly had any facial hair!
During his hospital cleaning career, he continued to grow and become known as a leader in the industry without this world accolades and growth. Some of these include leading multiple hospitals in multiple states to the top 10% in customer satisfaction scores! He even went through two Malcolm Baldrige surveys…which is the nation's highest customer service award!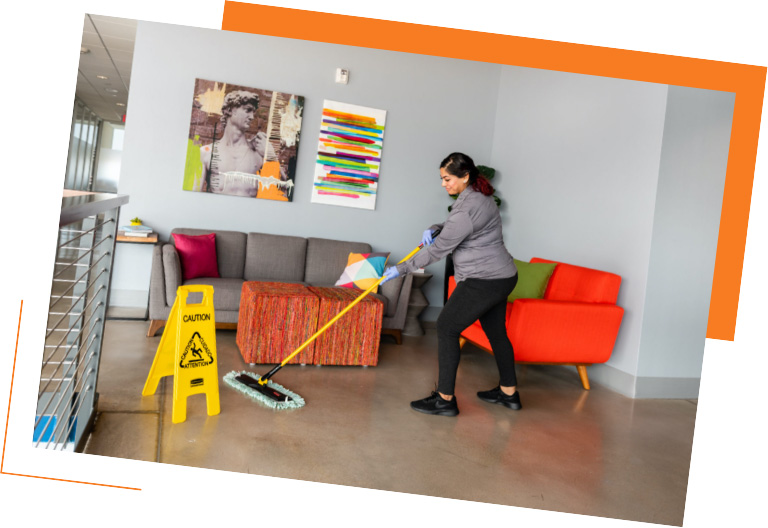 Are your employees complaining about how dirty the place is or that they are sick of cleaning up after the cleaning they just paid for? I mean, who wants to work their job for 8 hours and then give all they have to cleaning the office? You're already worn out!
Are you embarrassed in front of your boss or even worse, your clients? Who has time to deal with cleaning complaints? Why can't they just get it right the first time?
You want to stop banging your head into a concrete wall and start getting back to YOUR job and growing YOUR business?
I hear you – loud and clear!! That is why I created Service On Command. The cleaning company that wants to listen to your frustrations with your cleaning providers. Then we build our training around that!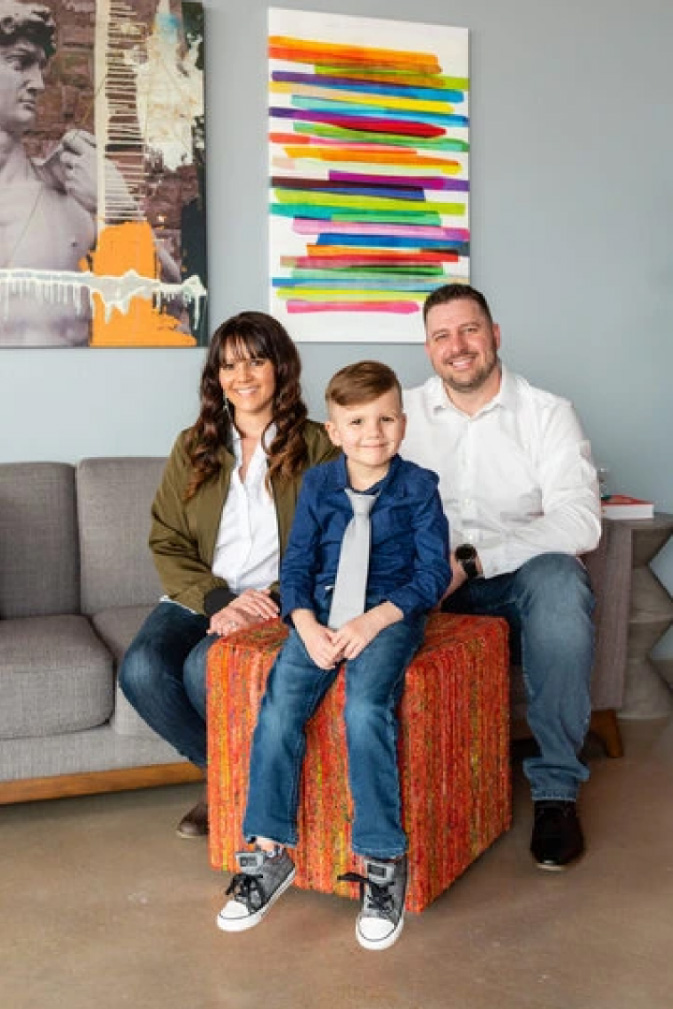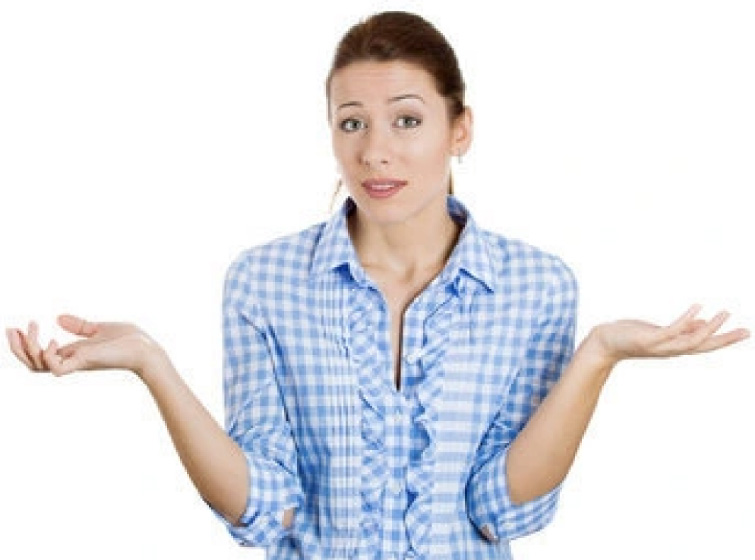 Talk about me already!!!
I share this story with you to let you know why we do what we do. After gaining a position with national coverage and traveling 100% of the time, I promised my wife and son that I would make some changes and get back home.
Again – Why should I care? Again, great question! I have no desire to go back to that life of climbing the corporate ladder. So, this little cleaning company of mine is the result! Which means you get an experienced cleaning company owner that has worked for multiple billion-dollar cleaning companies and is sick of it and wants to solely focus on you and your needs!
Enough about me; let's talk about you. Are you a business owner or office manager? Are you struggling to find the right cleaning company for your needs?
10 bad ideas when hiring your next cleaning company.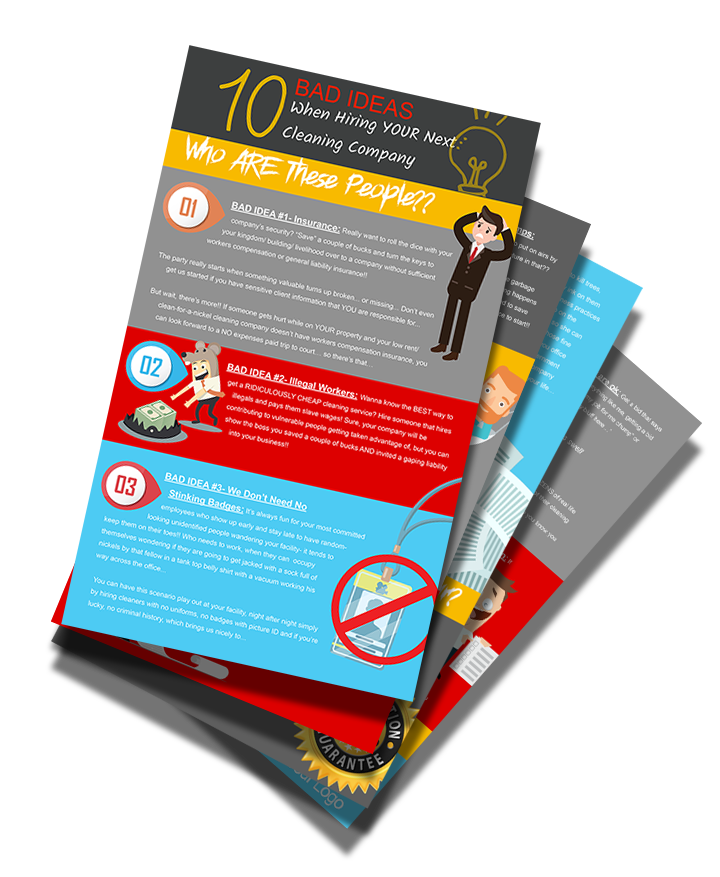 Learn how to upgrade your cleaning
company with this 9-step checklist.